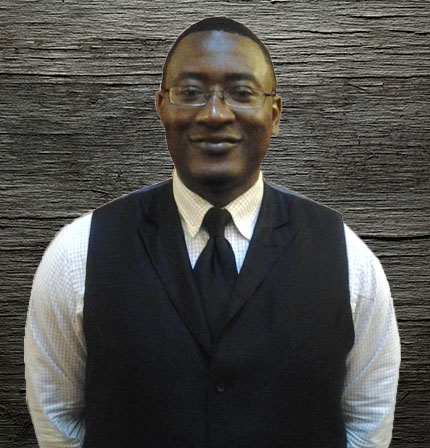 Minister Michael Jones is the Pastor of the New Mt. Moriah Missionary Baptist Church in Calera, Alabama. Affectionately known as "Pastor Mike", he is a native of Montevallo and matriculated through the Shelby County School System
A strong believer in a holistic approach to ministry, Pastor Mike has served his community in various ways. He has developed mentoring programs aimed to give individuals exposure and educational experiences and has organized youth leagues and volunteered as a coach. He is also a member of Leadership Shelby County and various other boards and committees.
Pastor Mike has a love for learning and has earned the following degrees: a B.S. in Human Performance from the University of Southern Mississippi, a Master's Degree in Special Education from the University of Alabama, a Master's Degree in Instructional Leadership and an Educational Specialist degree, both from the University of Montevallo.
Connect With Michael Jones:
Pastor Mike currently serves in the Central Office of the Shelby County School System and aims to help all students maximize their potential. Preaching, teaching, and leadership are Pastor's Mike's passion. He aims to communicate the life-changing power of the Gospel in practical and relevant ways. He is a sought after speaker who is able to effectively relate to a variety of audiences.
Growing up in the home of a pastor, Pastor Mike received a solid foundation where his father's wealth of wisdom was passed on to him.
Pastor Mike has served in ministry all of his life and had the opportunity to serve on staff for over ten years in one of the most established ministries in the area. His personal 3D ministry mission is to "develop individuals to fulfill their destiny, reach their dreams, and make a difference in the world by providing information, inspiration, and instruction".
Pastor Mike is married to Lady Joyce Jones, and they are the proud parents of their 4-Joys: MyShael, MyKailah, MyCaya, and Michael J.
"Mt. Moriah is on the MOVE!" Rev. Michael Jones